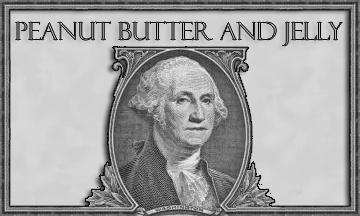 Oh yes, the peanut butter and jelly sandwich. A full meal in its simplest, purest form.
There's a damn good reason peanut butter and jelly is a permanent staple for all kids everywhere. It's cheap, and requires absolutely no effort to make.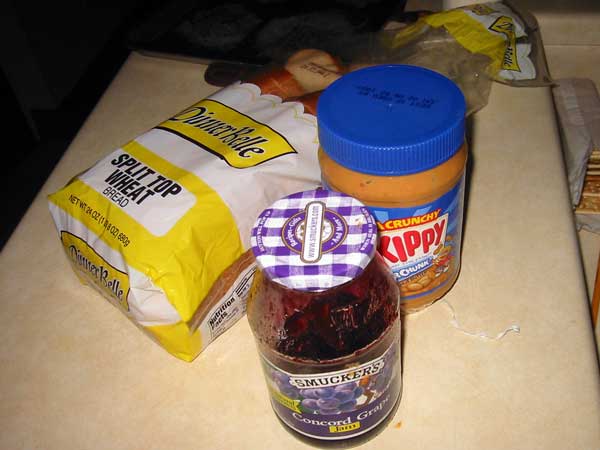 I mean no effort at all. The biggest dilemma is whether or not to use the same knife in both ingredients.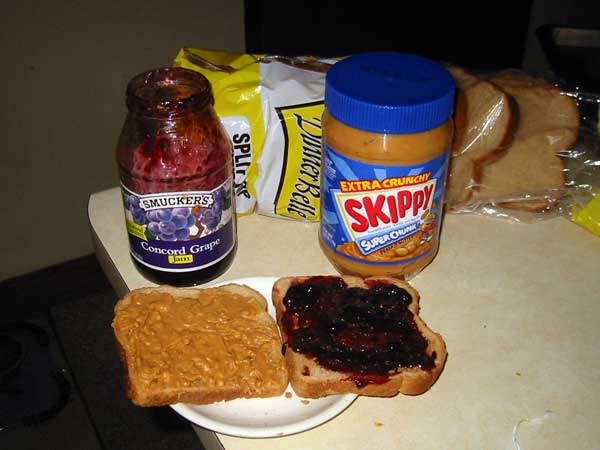 Then 30 seconds later you have a sandwich. Badda boom.
Side note: the only way Skippy could improve their Super Chunk flavor of peanut butter would be by adding more chunks. Don't trust anyone who prefers smooth. They are evil at heart.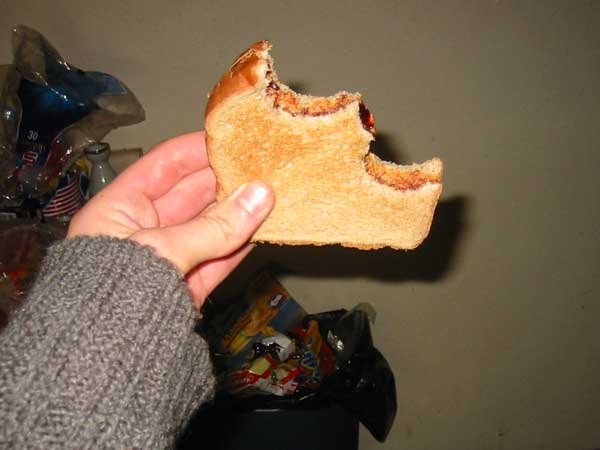 PBnJ. Adventure and excitement at its absolute pinnacle.
| | | |
| --- | --- | --- |
| Item | Amount * Cost | Total Cost |
| Bread | 1/12 of loaf | 6 ¢ |
| | $.70 / loaf | |
| Skippy Peanut Butter | 1/20 of jar | 13 ¢ |
| | $2.55 / jar | |
| Smuckers Jam | 1/15 of jar | 7 ¢ |
| | $.99 / jar | |
| | | |
| | Total cost: | 26 ¢ |