Cheese fajita. Flour and cheese with hot sauce.
No one 'invented' the cheese fajita, but I sure wish I did. It's the ultimate snack, perfect at any part of the day, while being cost effective enough to eat four in a row without a twinge of guilt.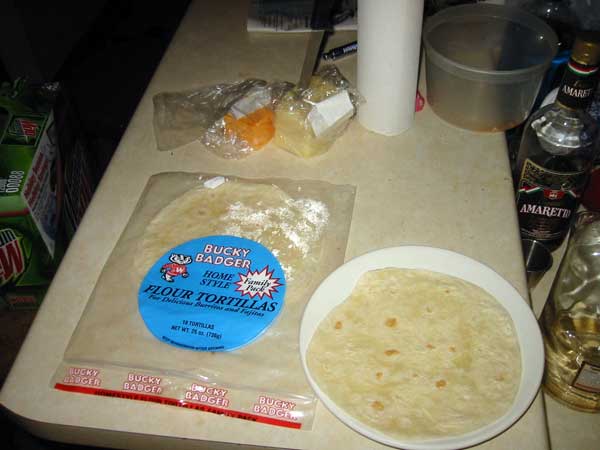 Grab some tortillas, Bucky Badger variety, and as much cheese as you want.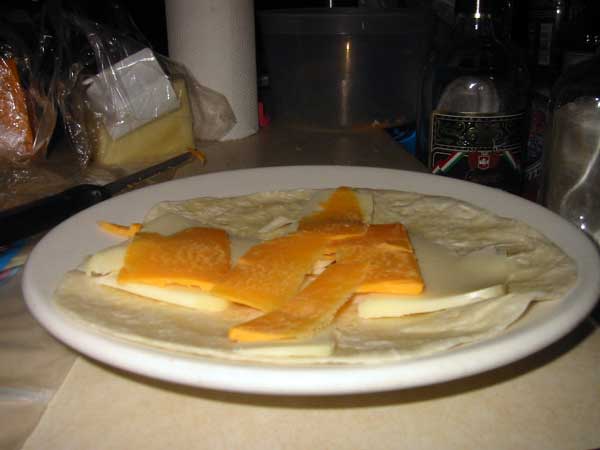 I went a little crazy and put on two cheeses : cheddar and mozzarella. In all of my two years of making these bad boys, I have yet to encounter a bad combination of cheeses.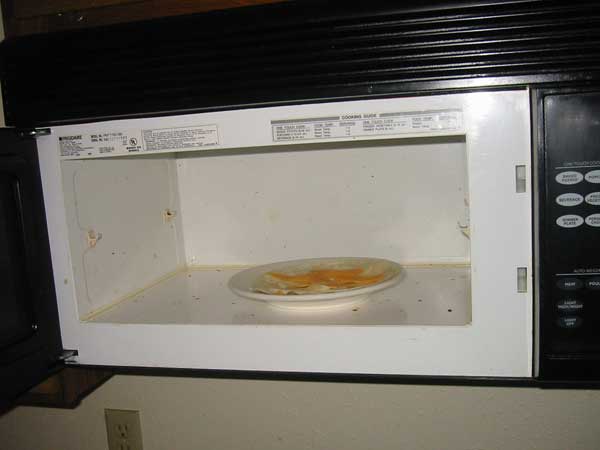 It's time to nuke it. Fire it up for 40 seconds or so, and out comes a wonderful pool of melted cheese sitting in a tortilla.
Cholula hot sauce. This stuff is great. It finds the perfect median between spiciness and flavor. It's amazing on anything, and it makes amazing fajitas.
Also acceptable are those Taco Bell hot sauce packets. There's few things more akward than shoving entire fistfuls of them into your pockets with a line of people behind you rolling their eyes.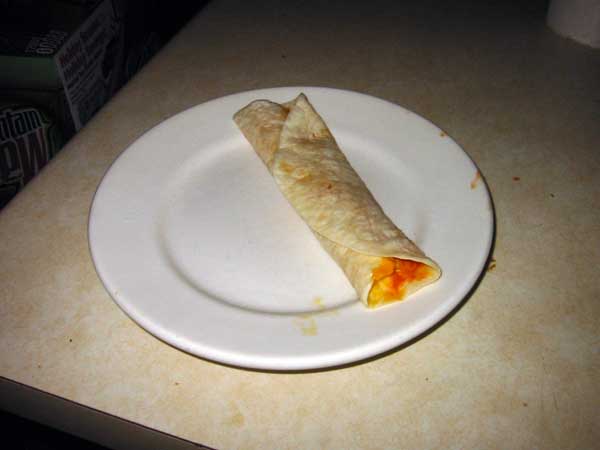 So add a couple splashes of whatever, and roll the sonofabitch up.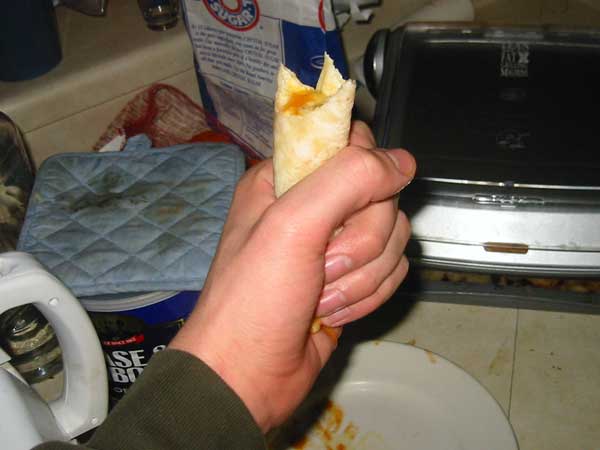 Give it a good squeeze test, eat, and enjoy.
| | | |
| --- | --- | --- |
| Item | Amount * Cost | Total Cost |
| Bucky Badger Tortilla | 1/16 of package | 13 ¢ |
| | $2.15 / package | |
| Mozzerella Cheese | 1/50 of block | 4 ¢ |
| | $2.15 / block | |
| Cheddar Cheese | 1/50 of block | 4¢ |
| | $2.15 / block | |
| Cholula Hot Sauce | 1/70 of can | 4 ¢ |
| | $2.99 / Bottle | |
| | | |
| | Total cost: | 25 ¢ |