The gourmet fajita. For the true connoisseur.
The concept of a fajita is easy to understand. Two tortillas with foodstuffs between them, with one of the items being cheese.
Instant gourmet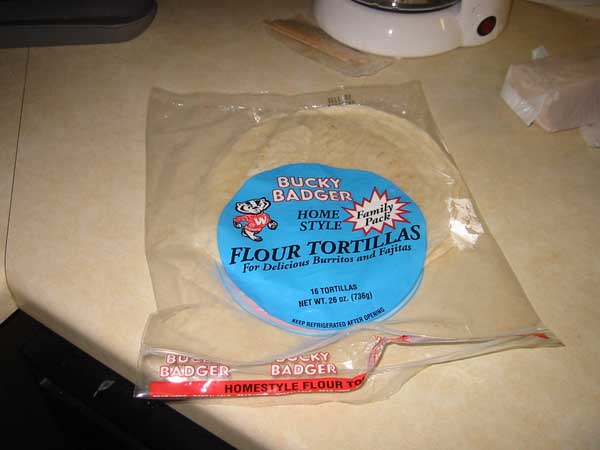 Why Bucky Badger? Because it's the cheapest that's why. And I swell with school pride with every crappy fajita I make.
I don't know why Bucky Badger gets his name on the front of a tortilla package, and I don't care. Bucky does his thing, and I get to eat my tortillas.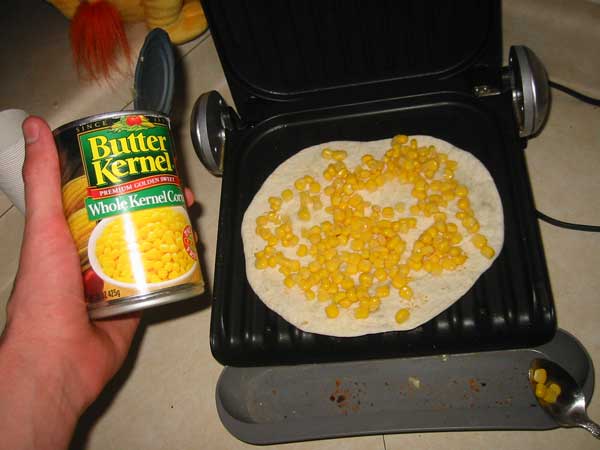 Time to break out the 'ol George Formann Grill, and a can o corn.
Every chance he got, ex-roomate Hoogenakker would tout the benefits of corn while dumping cans of it into every meal he made. Turns out it's pretty good in a fajita. That there is about ¼ of the can.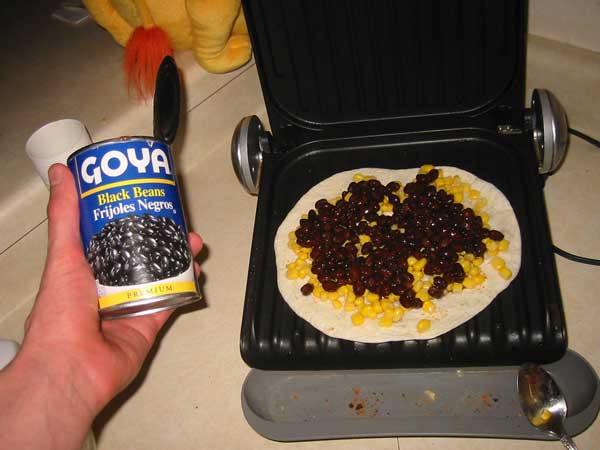 Beans. Another fourth.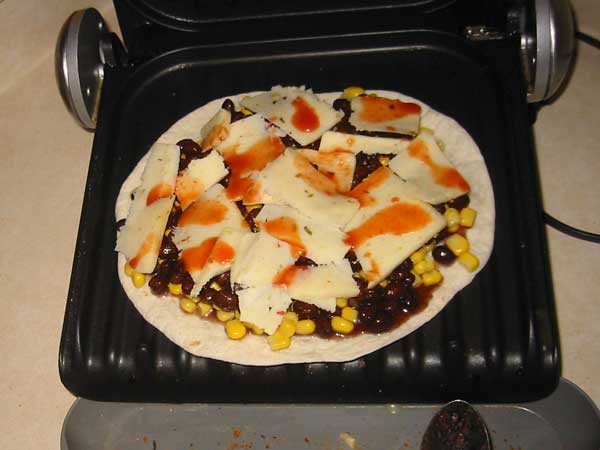 Cheese. Lots of cheese.Or else. You want this shit to melt through everything else.
And don't skimp out on that Cholula hot sauce.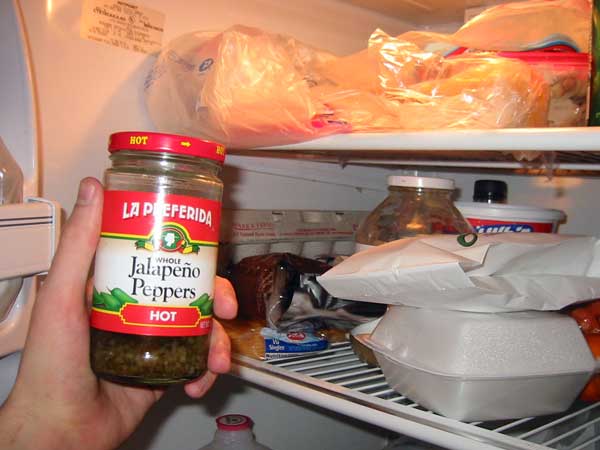 Then throw on whatever else you want. Been meaning to eat those bottom-of-the-jar whatevers? Week-old rice? It's all welcome on this meal. Bucky Badger and La Preferida won't judge you. You're still a good person.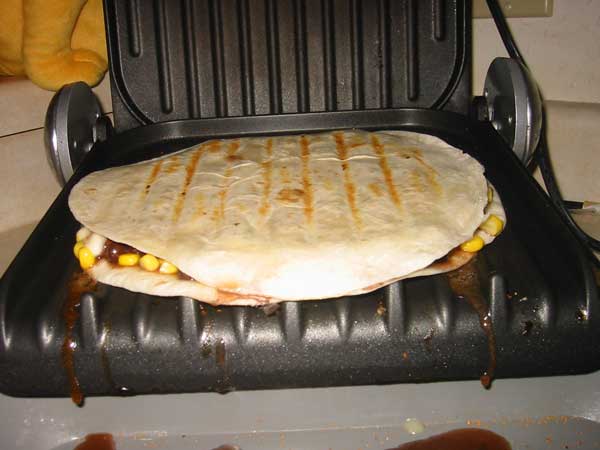 George Forman leaves grill marks doncha know. Give it a long while to cook everything together and smell that stinky bean juice.
Jaggedly cut it into quarters and just like that you're done. Gourmet status attained, Chef label awarded.
Fun shit.
| | | |
| --- | --- | --- |
| Item | Amount * Cost | Total Cost |
| Bucky Badger Tortilla | 1/8 of package | 27 ¢ |
| | $2.15 / package | |
| Butter Kennel Corn | 1/4 of can | 19 ¢ |
| | $.75 / can | |
| Goya Beans | 1/4 of can | 12¢ |
| | $.50 / can | |
| Cholula Hot Sauce | 1/70 of bottle | 4 ¢ |
| | $2.99 / Bottle | |
| Cheese | 1/20 of block | 11 ¢ |
| | $2.15 / block | |
| La Preferida Pepper | 1/8 of jar | 23 ¢ |
| | $1.85 / jar | |
| | | |
| | Total cost: | 96 ¢ |